Immerse yourself in the seamless fusion of nature, culture, and adventure that Kamogawa City offers – your ultimate destination for a truly unforgettable and enriching travel experience!
Profile of Kamogawa
Introduction
Kamogawa City is located about 80 kilometers from the doorway to Japan, Narita International Airport, and approximately 70 kilometers from the capital of Japan, Tokyo. Although located in the greater Tokyo metropolitan area, Kamogawa is blessed with a mild climate and rich natural environment. Kamogawa's ever-changing, beautiful coastline and terraced rice fields, the very image of Japanese agricultural villages, enchant visitors seeking nature.
Municipal Organization
Kamogawa City became a municipality in March of 1971, formed by Kamogawa, Nagasa, and Emi Townships to become Chiba Prefecture's twenty-third city. Since then, the city experienced many changes. More precisely, the accumulation of public funds to develop infrastructure, the activation of the area's economy, and the promotion of important projects have made Kamogawa into one of the most advanced and successful cities in the southern Boso Peninsula. Then, on February 11, 2005, Kamogawa was merged with the Amatsu-Kominato Township. The newly formed Kamogawa boasts a beautiful balanced natural landscape featuring both the ocean and the mountains, and a rich history with ties to figures such as Nichiren Shonin and Minamoto-no-Yoritomo.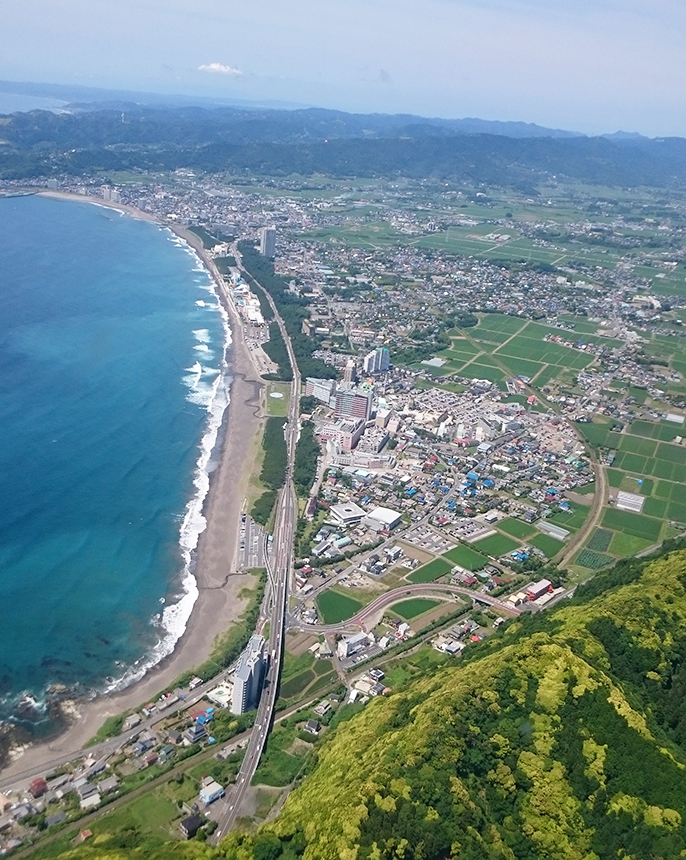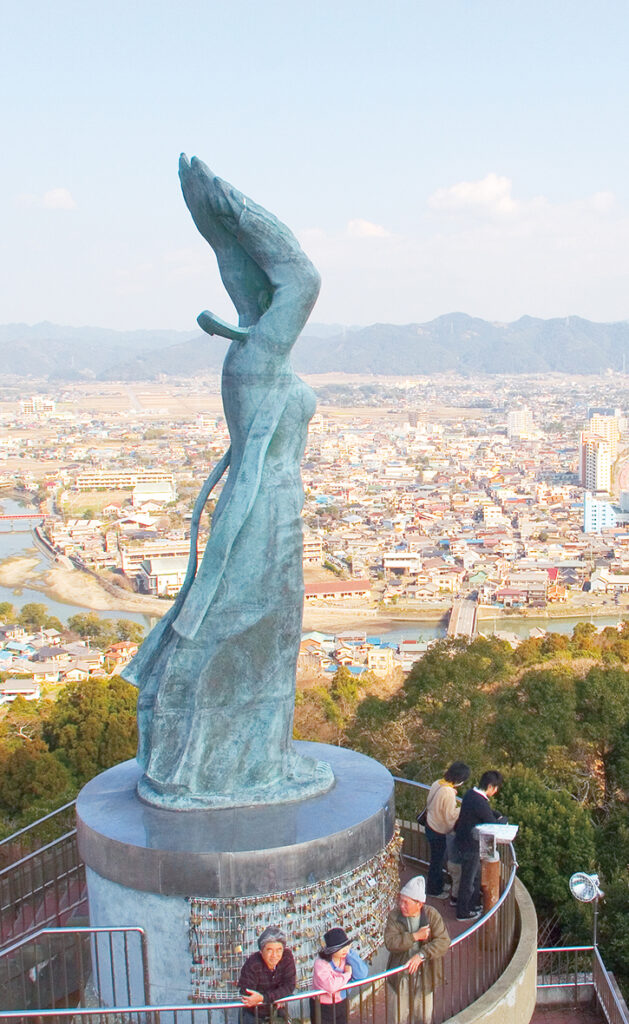 A Charming Resort City

Kamogawa is home to the world-renowned aquarium, Kamogawa Sea World, and many historical sites linked to historical Japanese figures. A safe, comfortable city surrounded by nature, Kamogawa has been rated as one of the easiest places to live in Japan.
The warm climate and geographical conditions make Kamogawa perfect for the cultivation of rice, vegetables, fruits, and flowers, and dairy products. In particular, the Nagasa plains are famous for their superior quality "Nagasa-mai" rice, used as an offering at the Emperor's traditional ceremonies during the Meiji Period. Kamogawa is also well-known for its beautiful variety of flowers grown year-round. The local fishing industry boasts fresh catches of abalone, top shell, shrimp, and other varieties of seafood from the surrounding sea.
Kamogawa also strives to provide its citizens with a comfortable and healthy life. The city provides insurance, medical care, general welfare, and a variety of other services for its residents. Kamogawa is also home to the Kameda Medical Center, a world class medical facility, and well known as one of the top three hospitals in Japan.
A charming resort city blessed with abundant natural scenery, Kamogawa is a mecca for ocean sports such as surfing and swimming, deep sea fishing, and flower gathering.
Birthdate: February 11, 2005
Address of City Hall: 1450 Yokosuka, Kamogawa City, Chiba, Japan 296-8601
Phone : 04-7092-1111
Population: 35,759 (from 2010 National Census)
Surface Area: 191.30 square kilometer
Highest Point: 408.2 meter
Lowest Point: 0 meter