Kamogawa City Folk Museum

The museum houses and exhibits approximately 9,000 pieces of local materials and cultural heritage, which remind us of the life in Kamogawa in the old days.
1st Floor Exhibition Room
Lifestyle of Farmers
A replica of a farm house between later Edo and early Showa period shows a kitchen with earth floor, living room, and a drawing room
Agricultural Tools
Exhibited are tools that were used before mechanization. For instance, a thresher driven by foot, pestles and a mortar used for rice-pounding, and a sieve used to sort grains according to size.
Fishing Tools
Tools used for surf-fishing, inshore and river fishing are displayed. Also exhibited is a happi coat typically worn by fishermen when they celebrate or pray for a fine haul.
Commercial Tools
Various aspects of a merchant's home and commercial implements used between Edo and early Showa period, such as Japanese abacus, cash registers, and signboards, are exhibited.
1st Floor Special Exhibition Room
A personal collection contributed by Mikio Mizuta, Kamogawa born and raised politician who later became Minister of Finance, includes items which he used regularly and various works of art he collected.

2nd Floor Exhibition Room
Works of Ihachi, "Sculptor of Waves"
Purported as Japan's best sculptor of waves, Ihachi, a local Kamogawa man, made his name known via his amazingly realistic wood sculptor of waves.
Folk Events
On display are equipments for various folk events such as Yabusame, an event where an archer on horseback shoots 3 arrows to predict the rice harvest for next season. These folk events are designated by Chiba Prefecture as intangible cultural assets.
Chikashi Koizumi
Works of Chikashi Koizuimi, a poet from Kamogawa are displayed. His works include ones of tanka, hanging scrolls, and literary magazines.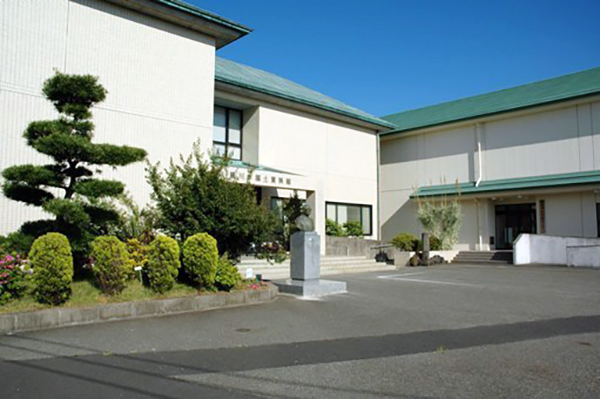 Location
10 min. walk from JR Awa-Kamogawa Station West Side
1401-6 Yokosuka, Kamogawa-shi, Chiba
Contact
04-7093-3800