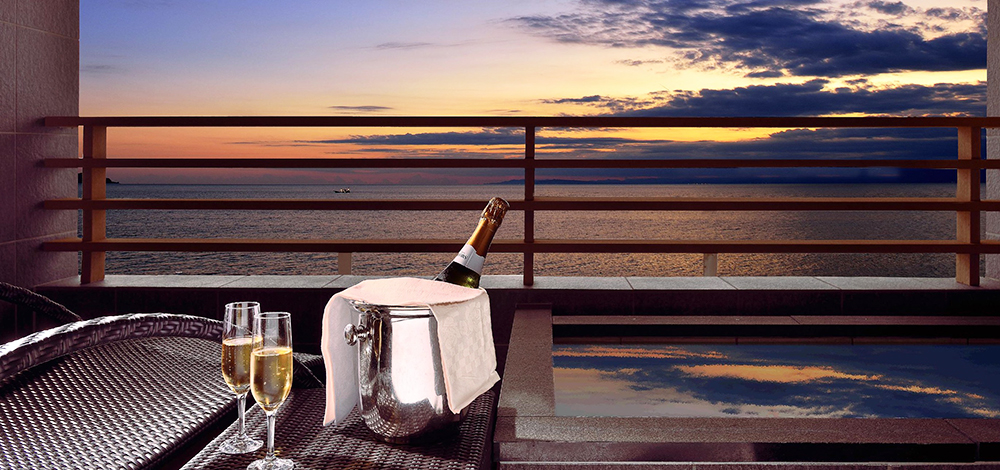 Indulge in a paradise retreat at Kamogawa Grand Hotel, where opulence, relaxation, and the allure of nature converge to craft an unparalleled and enduring experience.
Discover a tranquil resort haven in Kamogawa featuring an open-air hot spring bath and a delightful restaurant. Immerse yourself in the panoramic Pacific Ocean view from the expansive hot spring bath. Following your soak, savor delectable seafood cuisine to round off your experience.

Experience the sunrise as it emerges from the horizon, the mesmerizing marine blues that captivate the senses, and the enchanting nighttime ocean adorned with luminous lights. Delight in a serene interlude, embracing the soothing sensation of floating upon the sea, and relish the tranquil beauty that surrounds you.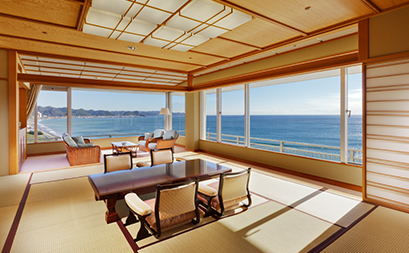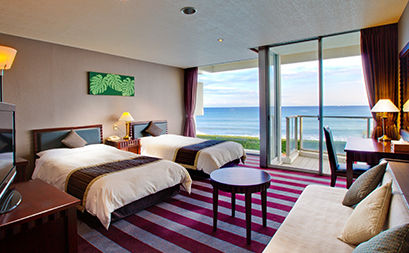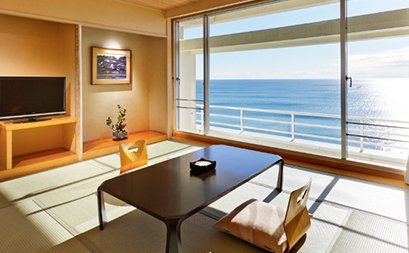 Location
By limited express train to Sotobo Line Awakamogawa Station (120minutes)
from Sotobo Line Awakamogawa Station by pickup bus (5minutes)
from Sotobo Line Awakamogawa Station by walk (12 minutes)
 820 Hiroba, Kamogawa-shi, Chiba
Contact
04-7092-2111
Visit Website 
https://www.kgh.ne.jp/04/