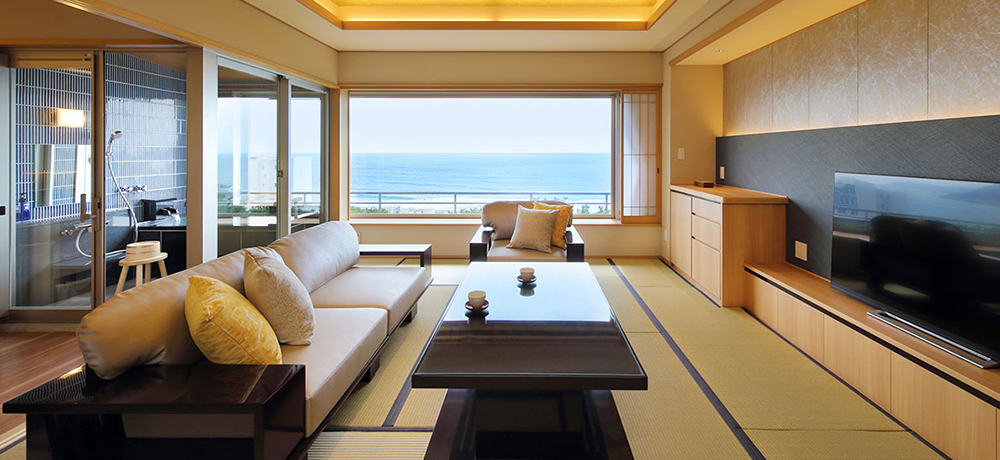 Immerse yourself in the epitome of traditional Japanese hospitality at Kamogawakan - your haven away from home nestled in the heart of Kamogawa City.
Select from a range of rooms tailored to your preferences, including a modern Japanese-style room with a semi-open-air hot spring bath, a Japanese-style room featuring an open-air bath to embrace the ocean breeze, a traditional Japanese-style room with a cypress bath, and an exquisitely designed Asian-inspired room.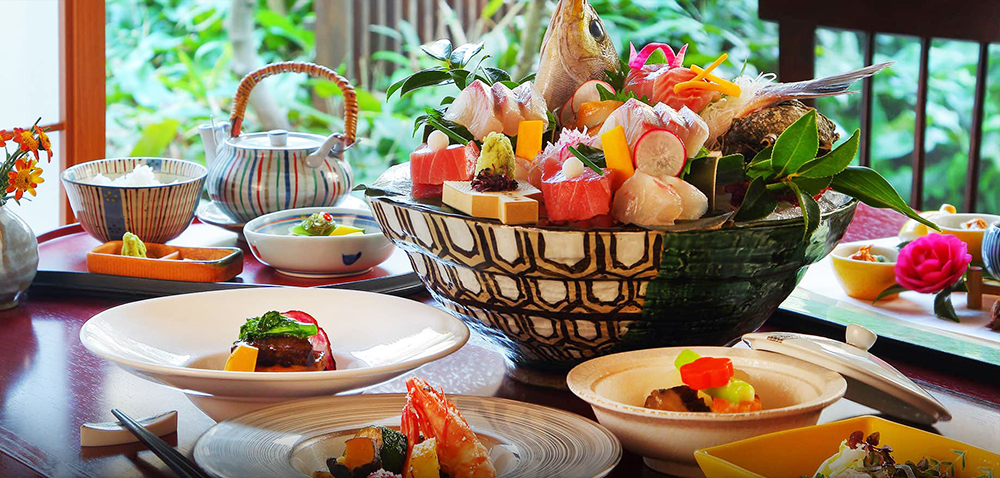 Indulge in the flavors of Kamogawa as you savor the essence of local seasonal ingredients. Our culinary offerings are enriched with the freshest produce from Minamiboso, truly embodying the taste of Kamogawa.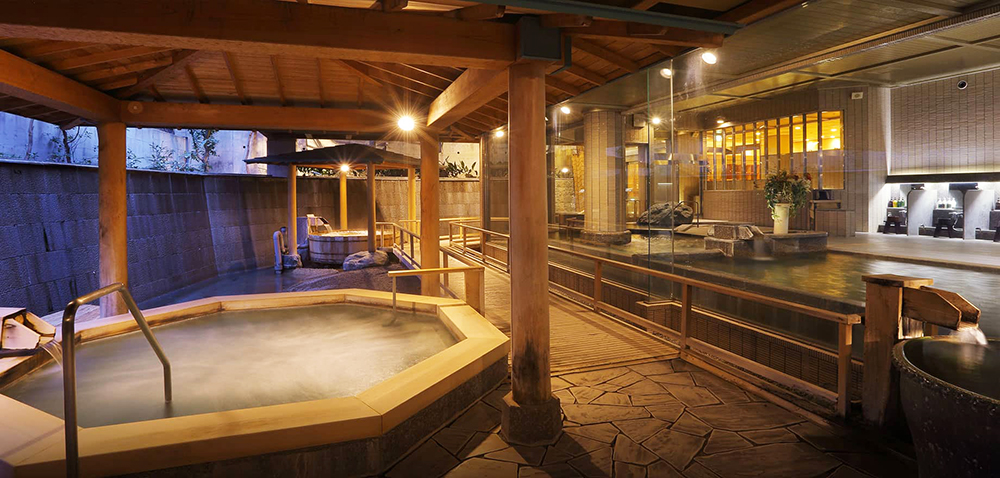 The large communal bath is a natural hot spring, Shiosai no Yu own source. You can enjoy various outdoor baths such as outdoor bath jacuzzi, waterfall bath, cypress bath. The rooftop hot spring pool and new guest rooms are Nagisa-no-yu. You can enjoy two types of hot springs with different spring qualities
Location
Get off at JR Sotobo Line Awakamogawa Station and take a taxi for 5 minutes.
Pick-up bus
We will pick you up at Awa-Kamogawa Station according to the arrival time of the train (Advance reservation required)
 1179 Nishi Town, Kamogawa City, Chiba Prefecture
Contact
+81-4-7093-4111
Visit Website 
https://hpdsp.jp/kamogawakan/en/